CURRENT RELEASE
2020 Au Revoir Rosé, Veeder Ridge Vineyard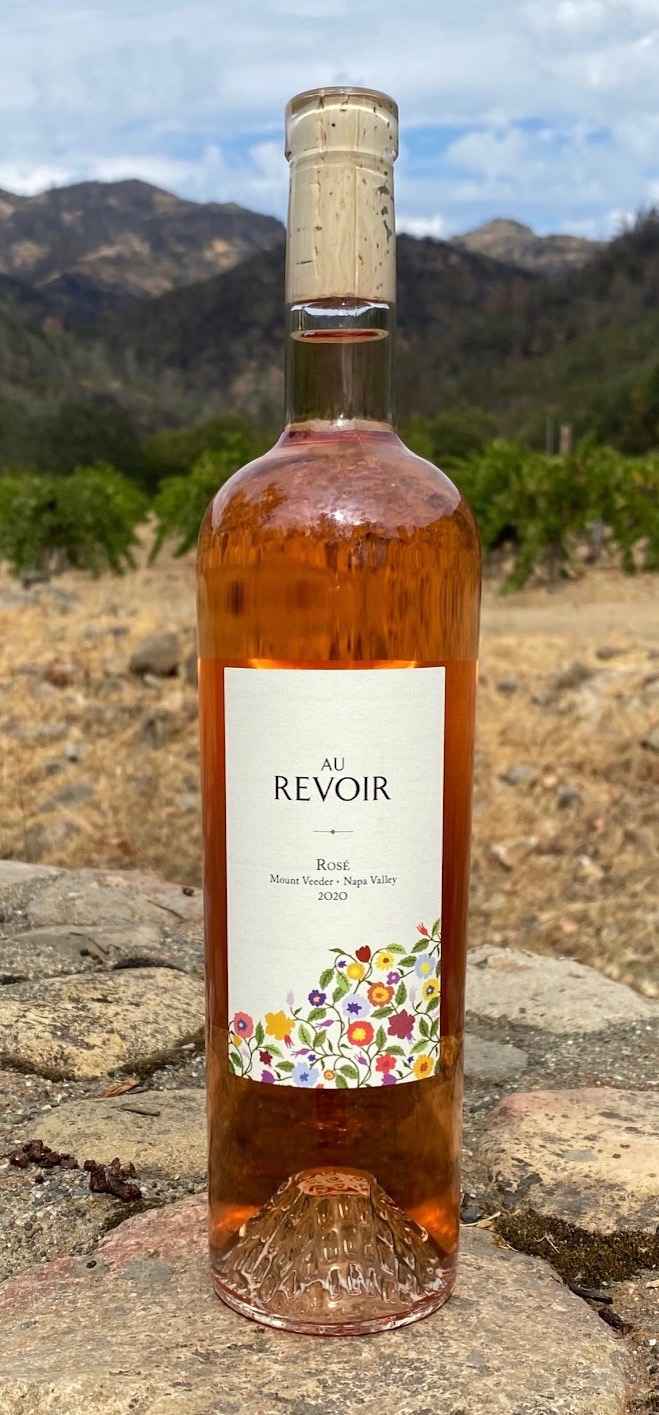 Our rosé complements the warmth of summer and fall, but has enough character to drink all year long.
Emanating notes of wild strawberries, grapefruit, fresh melon, orange blossoms, and the mouth-watering brightness of our mountain site, our first release is the fitting Au Revoir 2020 Rosé, composed of a blend of estate grown Syrah (50%), Merlot (47%) and Chenin Blanc (3%).
This graceful wine combines the complexity of a red with the drinking ease of a rosé.
• 83 Cases Produced
• Native Yeast Fermentation
• Aging: Six Months in Neutral Oak
• Alcohol: 14.1% by Volume
• PH: 3.41
• Bottling Date: March 5, 2021
UPCOMING RELEASES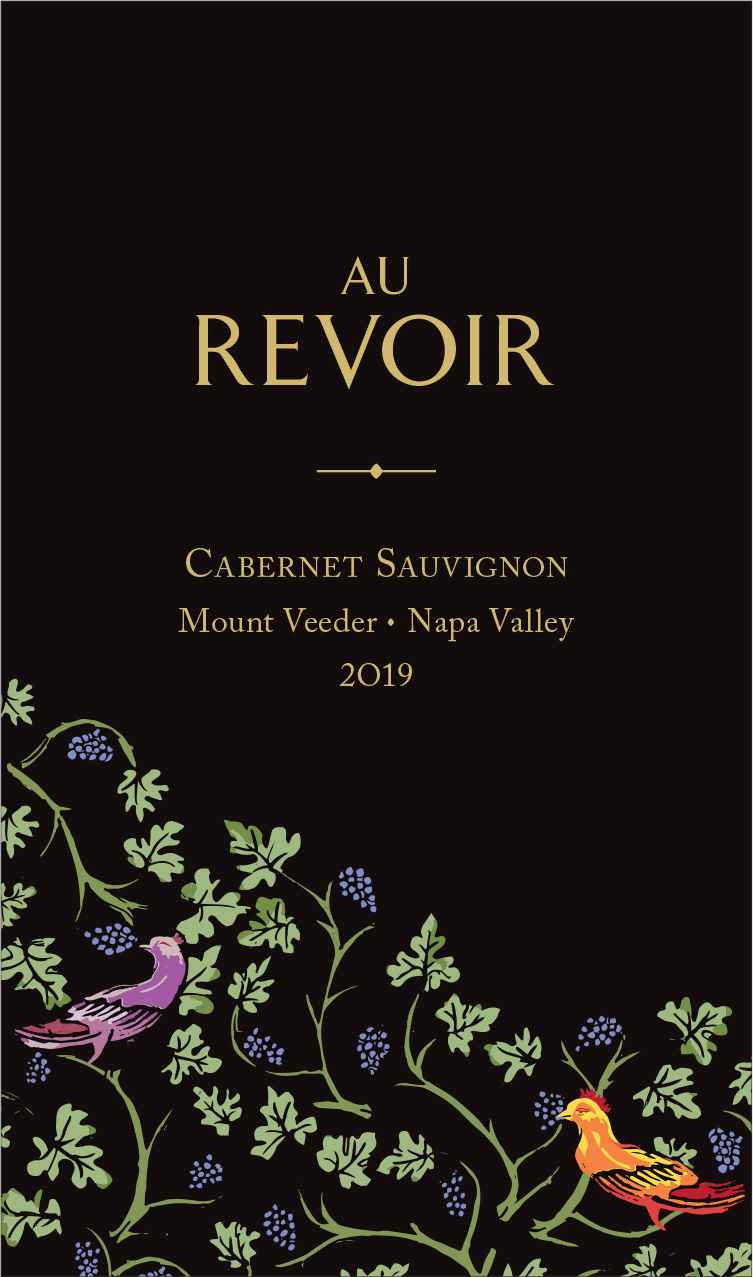 2019
Cabernet Sauvigon
Veeder Ridge
(Spring 2022)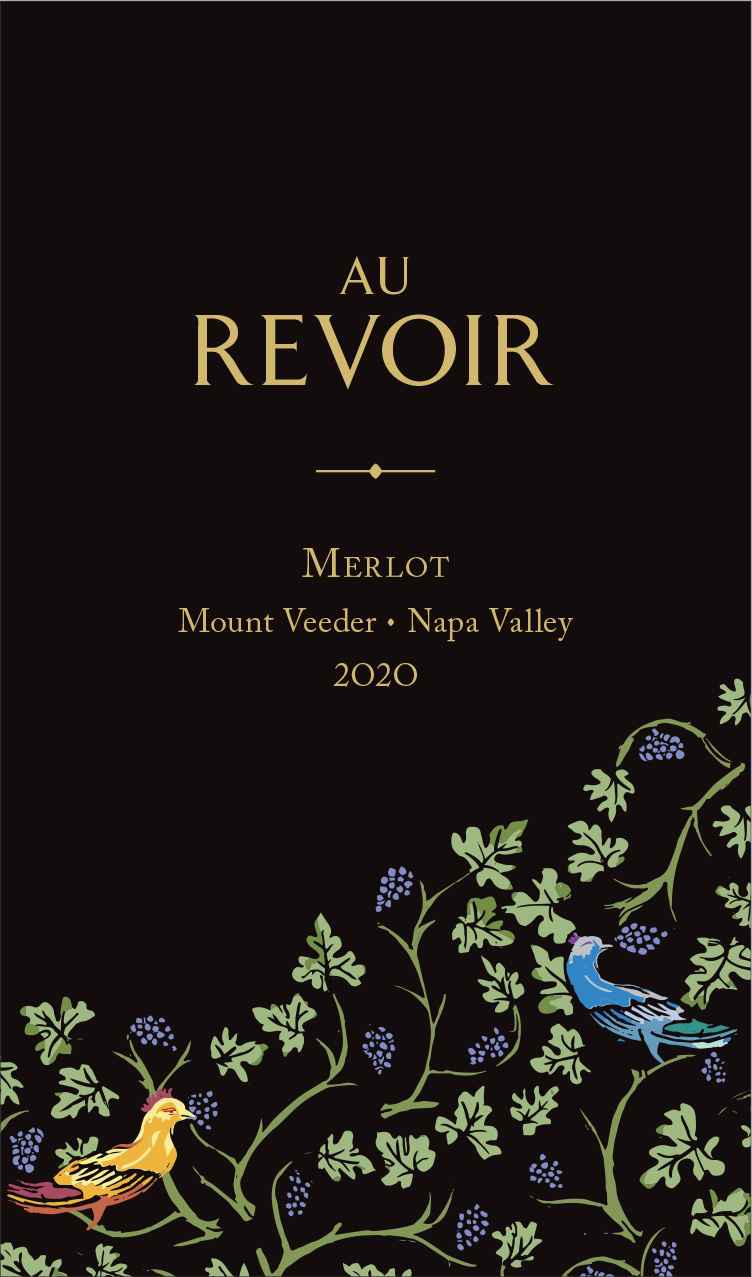 2020
Merlot
Veeder Ridge
(Spring 2023)
Our Winemaking Philosophy
It is an amazing privilege to make wine from our own vineyards in Calistoga and on Mount Veeder—our bookends to the Napa Valley. It is also a huge responsibility—one that we embrace. For us, careful and environmentally-sensitive farming in incredible locations is the first step in the making of fine wine. The grape varieties in our vineyards provide us with all the ingredients we need to make well-balanced wines of color, depth and beauty. In the cellar, our goal is to let the vineyards speak. We minimize intervention throughout the winemaking process starting with fermentation—preferring natural fermentation over commercial yeasts. Our French oak barrels are carefully chosen to enhance the natural characteristics of each lot. We don't strive for "typicity," we strive for "specificity" and "authenticity." We want the wine you pour from a bottle of Au Revoir wine to reflect the spectacular sites on which our grapes are grown.
— Felicia Woytak, Proprietor, Au Revoir Wines
Why "Au Revoir"?
We started our Au Revoir project as a way to pay homage to to the old hillside vines planted by George Rubissow on the southern flank of Napa Valley's rugged Mount Veeder. As we replant and steward this inspirational vineyard to its next chapter, Au Revoir is a heartfelt "goodbye" to the old vines and a toast to the future Mount Veeder wines we will share with you when we "meet again." We are launching our brand with wines made from these Mount Veeder grapes.
While we use "au revoir" to say "goodbye," it literally means "until we meet again"—a salutation ripe with the expectancy of the pleasure of our next encounter. As we flirted with many names for our new brand, we kept coming back to Au Revoir. In our logo, we emphasize "Revoir"—French for "see again." It captures something we have come to appreciate in our new world of wine—the many occasions when we say farewell with the promise of a new meeting and a new beginning.
Our tribute above is one "au revoir." When we pour the last glass from a bottle of an exquisite wine comforted by the knowledge that we have another put away in the cellar to enjoy on another night, we might whisper, "Au revoir."
Living on our vineyard we have come to enjoy yet another "au revoir." Surrounded by our vines, we watch the annual growth cycle of these amazing plants. In early spring, the first drop of sap glistens at the end of a pruned cane in the morning sun, our signal that the new season is upon us. As spring moves forward, we mark our calendars noting bud break—the "official" end of winter dormancy in the viticultural year—then bloom and fruit set. By summer, veraison is upon us—the moment grapes turn from green to the color of mature fruit. The berries begin to plump up and become sweet. We look forward with hope that the summer will be gentle to our grapes as they mature and develop.
While we are confident in our vines, the health of our soil, our farming practices, and the skill of the workers that manage and care for our vineyard, we know that each vintage is a result of factors that we cannot control—wind, rainfall, temperature, birds, bugs, and, in recent years, fire, smoke and drought—as much as it is to factors that we can. Each vintage has a distinct personality, driven by conditions impacting our vineyards in any given year. By the end of summer, we have come to know the season's crop and feel fully vested in its well-being.
The excitement of harvest marks the end of the vineyard cycle. As we watch the fruit-laden bins head for the winery after a morning pick, we bid "au revoir" to our grapes, in the true meaning of those words: "goodbye" to our much loved fruit, proud of the result of our efforts and relieved that another season is over; and also best wishes "until we meet again," months or years later in the glass.
— Felicia Woytak and Steven Rasmussen